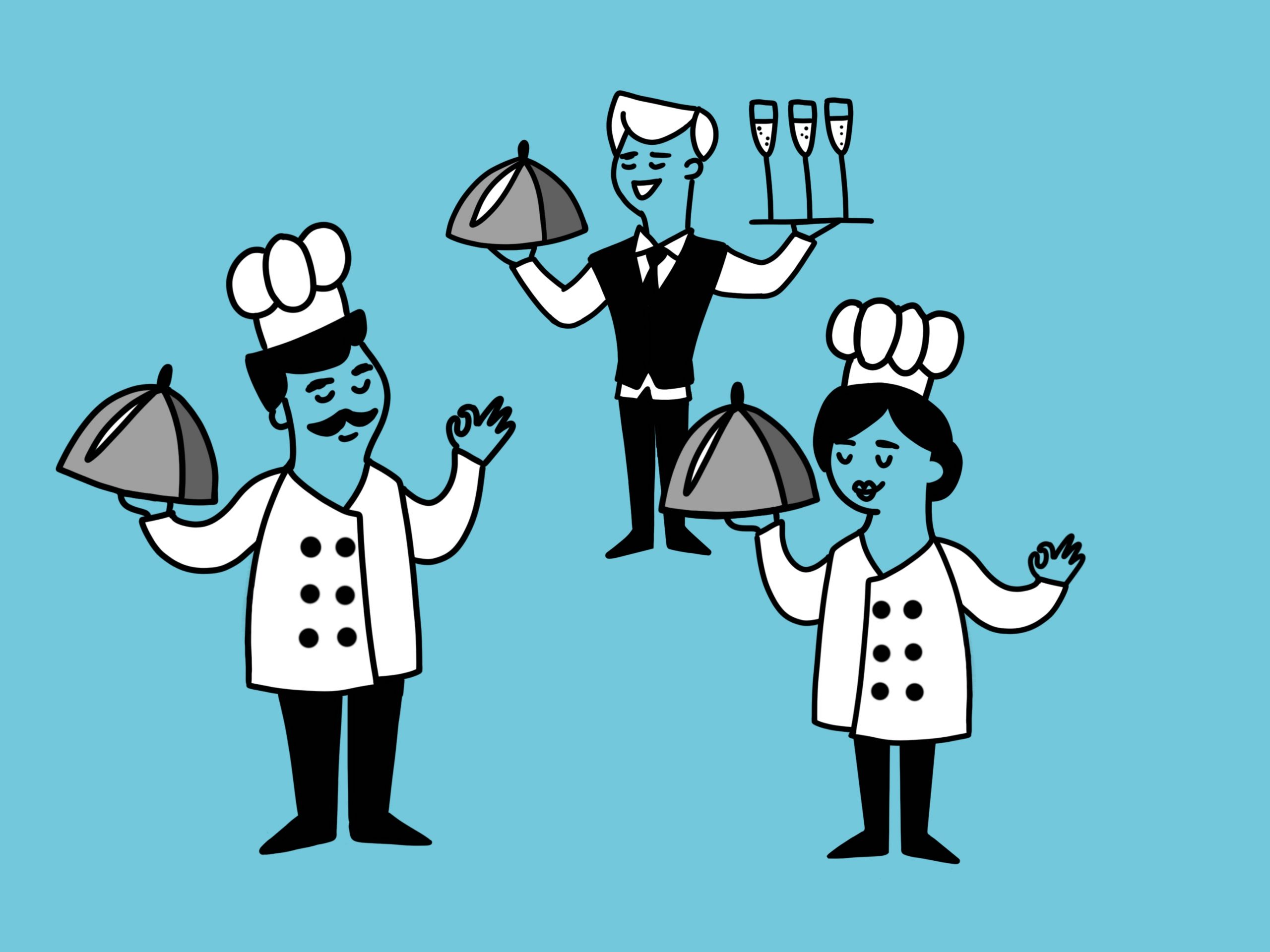 This is an illustration set I made for a restaurant software website.
My client wanted to have a set of custom hand-drawn illustrations. We decided on a minimalistic and funny look. To achieve a truly hand-drawn impression of the illustrations, I used Procreate app on my iPad.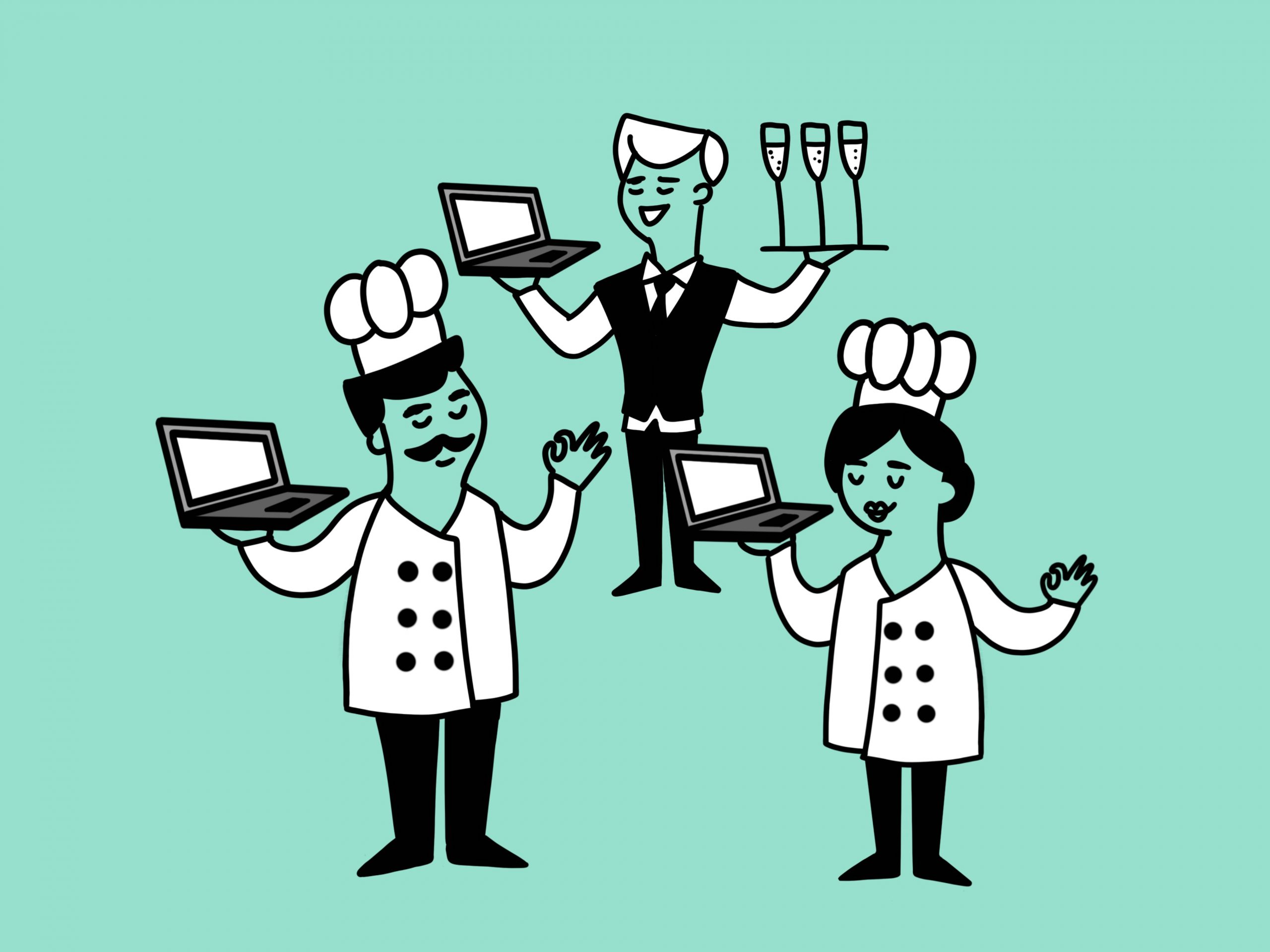 I started with paper sketches. Then I imported the photos to Procreate to outline and edit. To achieve a cohesive and consistent look of the illustrations, I reused some elements several times, altering their details as needed.